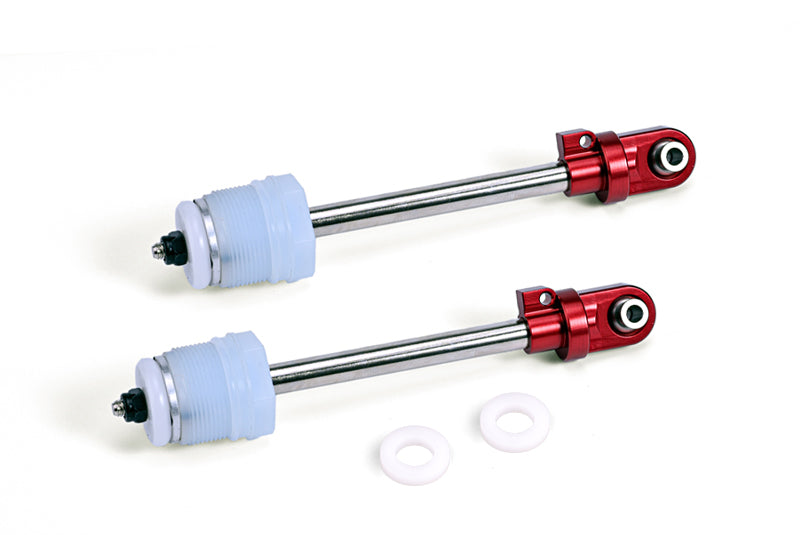 4140 Medium Carbon Steel+Aluminum 7075 Shock Absorber Shaft Core Kit For Traxxas 1:5 XRT 8S 78086-4 Monster Truck Upgrades - Red
Made of high-quality 4140 medium carbon steel and aluminum 7075, the shock absorber shaft core is thickened from original 5.0mm to 7.0mm, which is not easy to deform and damage, and is compatible with original shock absorbers
This shock absorber core is suitable for both GPM optional shock absorbers and original shock absorbers. The sealing ring uses an oil seal instead of traditional O-ring, which is smoother and more effective in preventing oil leakage.
Package includes : Shock absorber shaft core-2pcs ; Shim-2pcs.
Original stock part number : 7762 + 7863.
Suitable model : Traxxas 1/5 XRT 8S Monster Truck 78086-4.